Top image this week: Silent Running, by Robert McCall in 1991.
It's online on the author's site, although I didn't find any more information about this one with a quick search. Nice style, with the dark night sky offset by the glaring spacecraft engine light.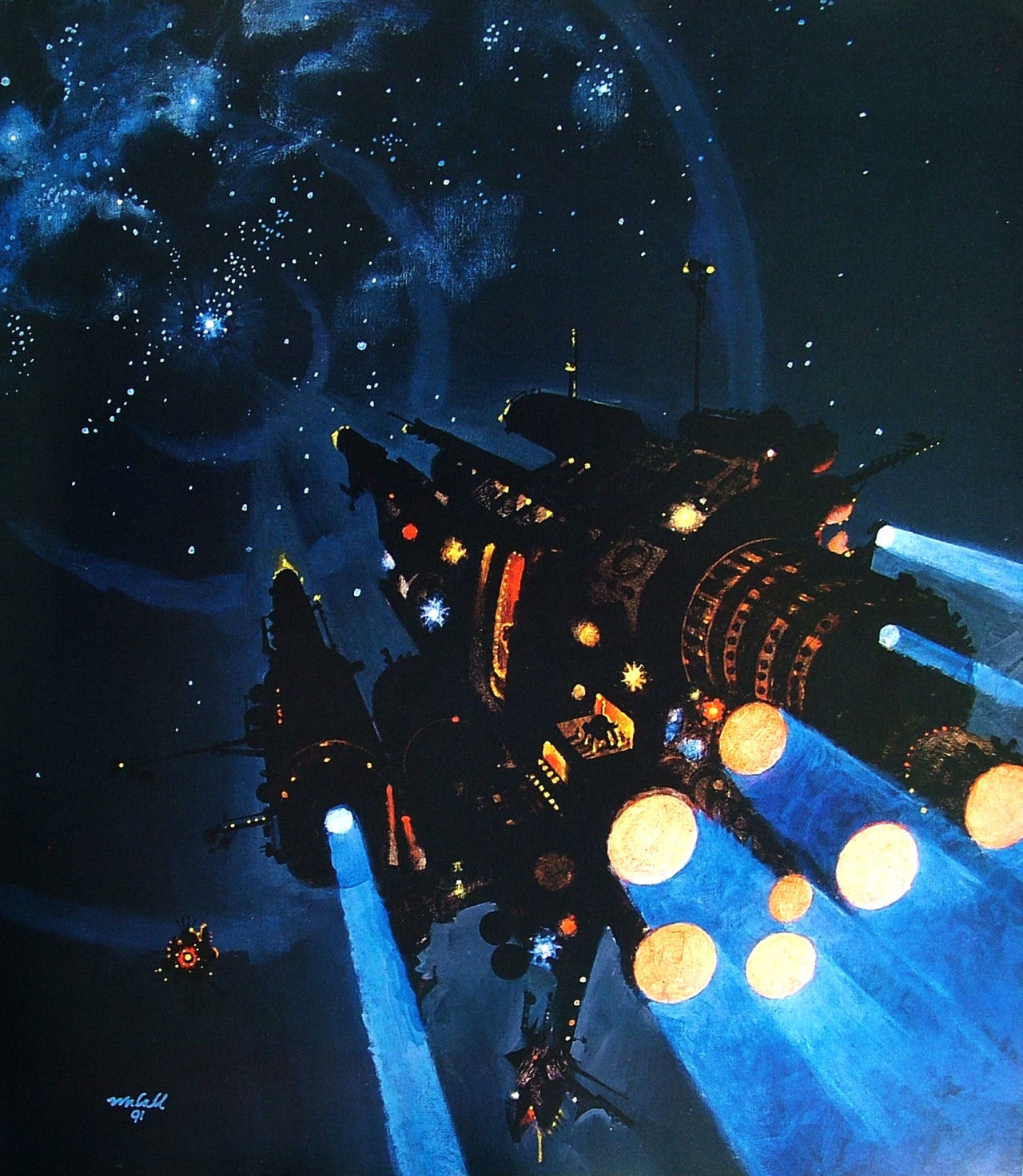 ***
My personal favorite image this week was this one, though.
It's from 'The Boy Who Saved the Sta…
This post is for paid subscribers